Print head integration module PiXDRO LP50 / Dimatix DMC
You are working with an PiXDRO LP50 inkjet printer and want to use the fantastically versatile Fujifilm Dimatix Cartridge (DMC) print heads? This integration module is exactly what you need. The module connects to the corresponding head personality box of the PiXDRO inkjet printer and allows to use the DMC print heads. Supported cartridges: DMC-11610 (10pl), DMC-11601 (1pl), DMCLCP-11610 (10pl), DMCLCP-11601 (1pl) as well as the recently released SAMBA Cartridge.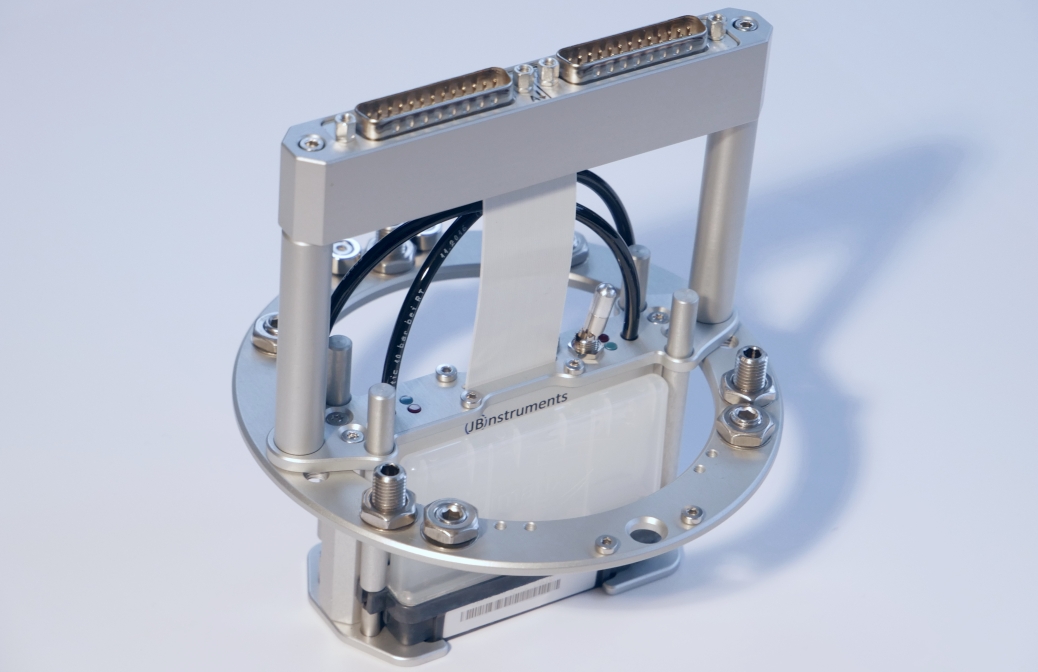 The print head assembly (PHA) allows the precise mechanical integration to the PiXDRO LP50 printer. The Dimatix cartridge can be placed very easily.
The print head assembly can be mounted easily and features LEDs to indicate the operation mode. Ambient LEDs (not visible on this picture) can be used to illuminate the working area. All plugs allow a very convenient connection of the head personality box (HPB) and the pneumatic system of the printer.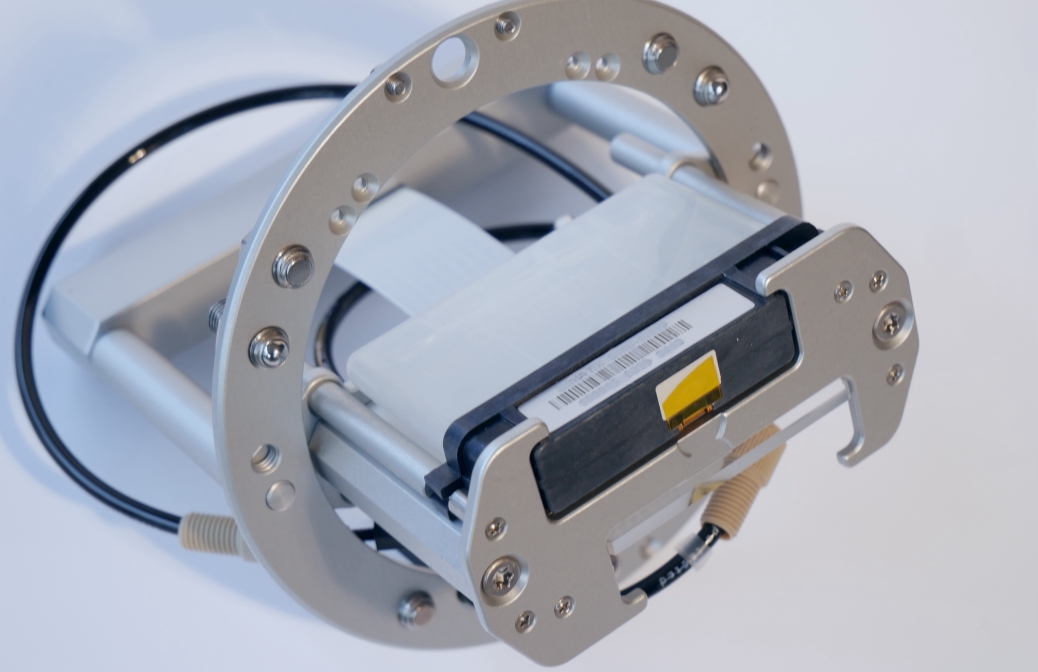 To convert the signals coming from the PiXDRO LP50 head personality box the first generation modules did feature a print head interface (PHI) electronics box. It fits to the slots of the PiXDRO LP50 and is readily mounted and connected to the HPB. Please note that in the recent product generation of this kit the PHI is completely integrated in the printhead assembly.
As you still will need a suitable head personality box and some software updates this product is integrated into a complete bundle, a full integration kit, which is provided by SUSS MICROTEC SE.
To receive a quote for an integration module please contact us, we forward your request to SUSS.